Iron Filings Variety Pack of 3 12 oz Jars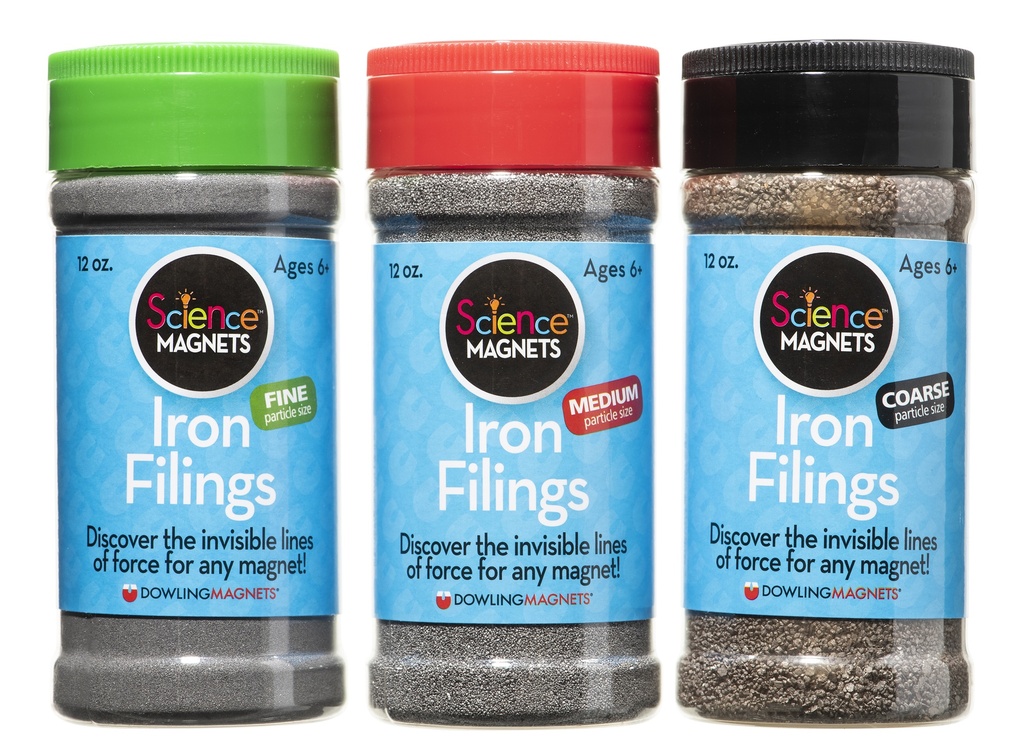 Iron Filings Variety Pack of 3 12 oz Jars
DO751050
Go beyond standard iron filings! Get three different results in your STEAM magnetism experiments! Includes three jars, each with a different particle size of iron filings: FINE/100 mesh size, MEDIUM/40 mesh size, and COARSE/20 mesh size. (Mesh size refers to the common size of the mesh of a sieve. Sieve is not included. )
Each jar features a convenient, twist-top shaker lid with four options (sprinkle, sprinkle more, pour, or screw off the entire top). Reusable—put clean filings back into the jar! The pack is shrink-wrapped to prevent spills shipping.
Pack is three jars (12 oz each of 100% pure iron) plus an activity sheet with five cool STEAM activities (science, technology, engineering, art, and math). Magnets not included.
SAFE – Conforms with ASTM F963 and CPSIA (US toy safety standards). Child safety tested for ages 6+. (Use common-sense caution: do not inhale, ingest, or get in eyes. ) Note: exposing iron to most liquids will cause rust.