Ready2Learn Naturals Exploration Starter Pack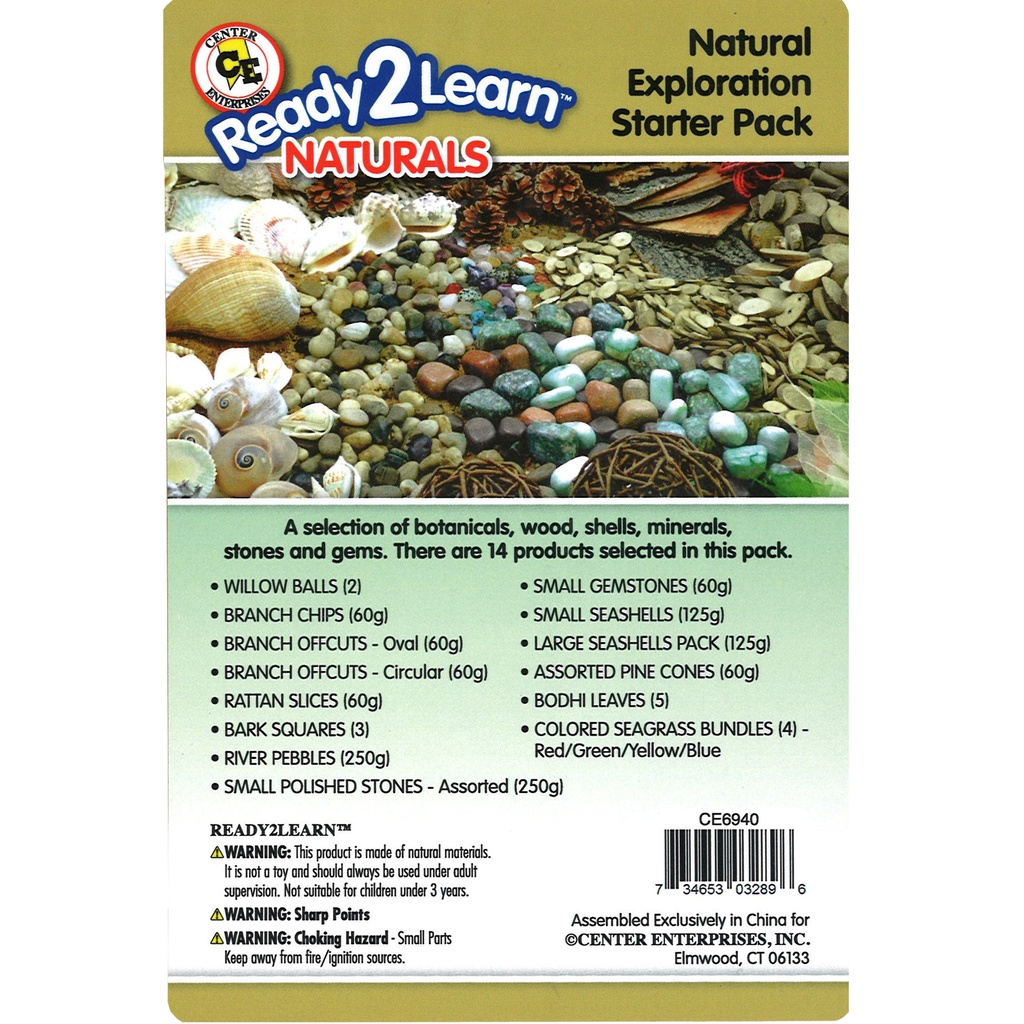 Ready2Learn Naturals Exploration Starter Pack
CE6940
A selection of botanicals, wood, shells, minerals, stones & gems for use in your classroom craft projects. There are 14 products selected in this pack:
Willow Balls (2)
Branch Chips (60g)
Branch Offcuts - Oval (60g)
Branch Offcuts - Circular (60g)
Rattan Slices (60g)
Bark Squares (3)
River Pebbles (250g)
Small Polished STONES -Assorted (250g)
Small Gemstones (60g)
Small Seashells (125g
Large Seashells Pack (125g)
Assorted Pine Cones (60g)
Bodhi Leaves (5)
Colored Seagrass Bundles (4) -Red/Green/Yellow/Blue
Naturals kits are made of natural materials. The kits are not toys and should always be used under adult supervision. The kits are not suitable for children under 3 years old. All contents and amounts of all packs may vary due to seasons and availability.