Real World Writing Grades 5-6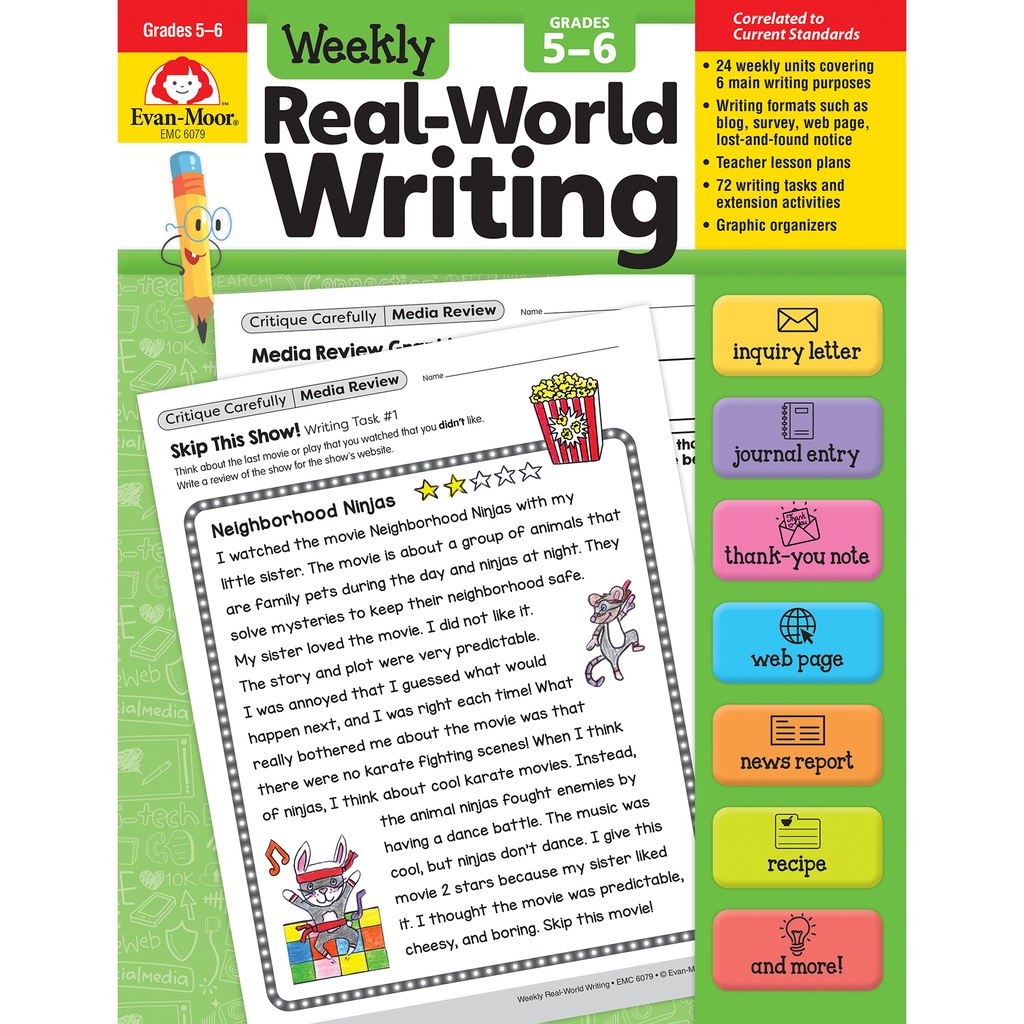 Real World Writing Grades 5-6
EMC6079
Real-world writing happens when there is a reason to write. Help students explore real-world purposes for writing with activities that demonstrate thoughtful and effective writing strategies. 
The real-world topics are designed to fit seamlessly into any writing program and include letters, journal entries, product opinions, advertisements, directions, interviews, and more!
Units are designed to fit into a weekly lesson plan and include:
• A teacher overview page that describes the purpose of the format and how to introduce it
• A writing sample to model each skill
• A graphic organizer to organize and plan prewriting
• Two writing tasks with  response pages to practice each format
• An extension activity that prompts students to relate the writing to their own lives
Each unit includes four unique and scaffolded writing assignments for beginning writers and more experienced writers. The 24 writing units within each book focus on six common writing purposes: 
• Self-expression
• Information
• Evaluation
• Inquiry
• Analysis
• Persuasion
Two assessment rubrics for formal and informal writing are included to help students remember effective writing strategies. 
Some writing topics for grades 5-6 include: 
• Blog
• Recipe
• Business letter
• Outline
• Media review
• Online comment
• Request letter
• Survey questions
• News report
• Catalog copy
• Web page
Answers will vary