Horizontal Dry Erase Pockets Each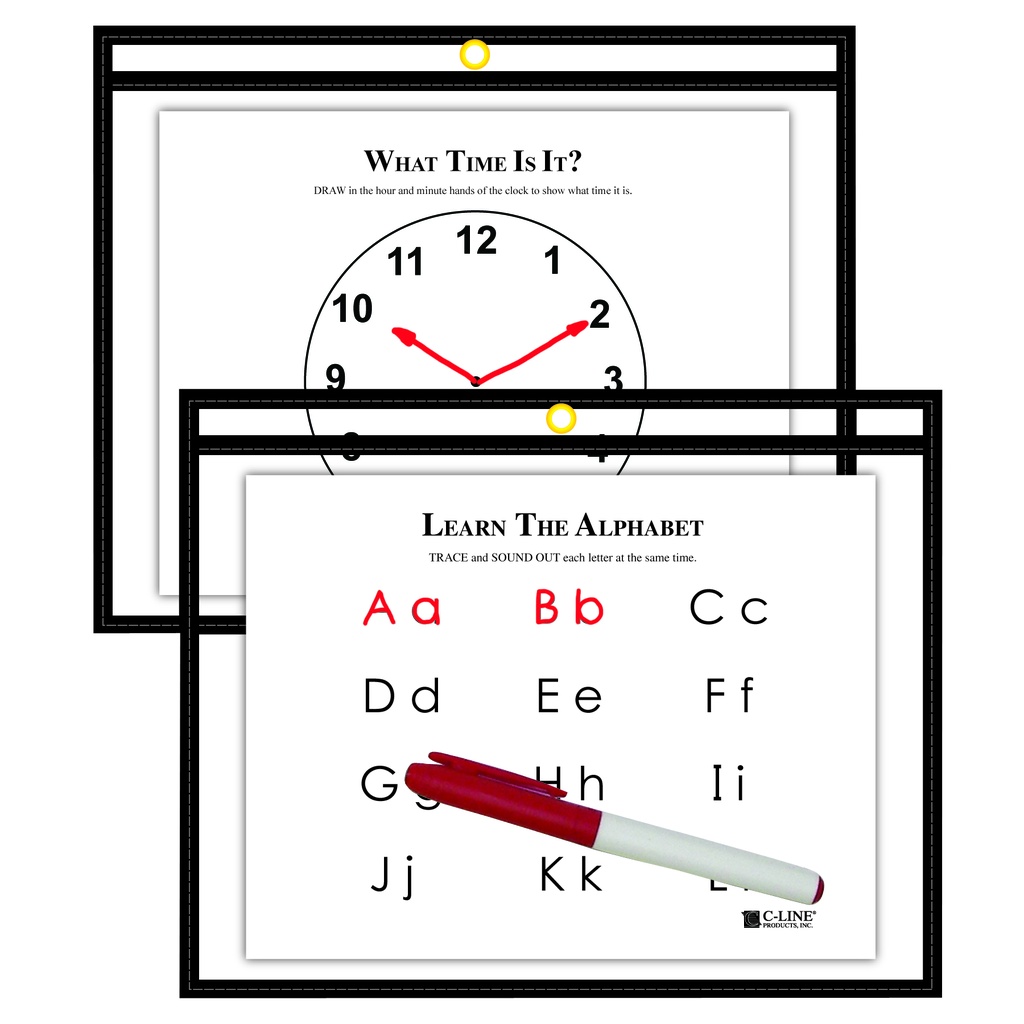 Horizontal Dry Erase Pockets Each
CL40711
Reusable Dry Erase Pockets help to improve students' skills. Anyone can easily practice math problems, letters, writing skills and more. Additional educational templates available to download at www. c-line. com/template.
Helps to save the environment and paper by eliminating the need to copy  worksheets over and over again.
Reusable super heavyweight pocket lasts a long time.
Convenient eyelet for hanging.
Easily clean with a soft dry cloth or tissue when used with a low-odor dry erase marker or dry erase crayon (not included. ) Insert Size: 9" x 12", 6" x 9", or smaller sized papers. Sold each.