24ct Prang Semi Moist Watercolor Classroom Pack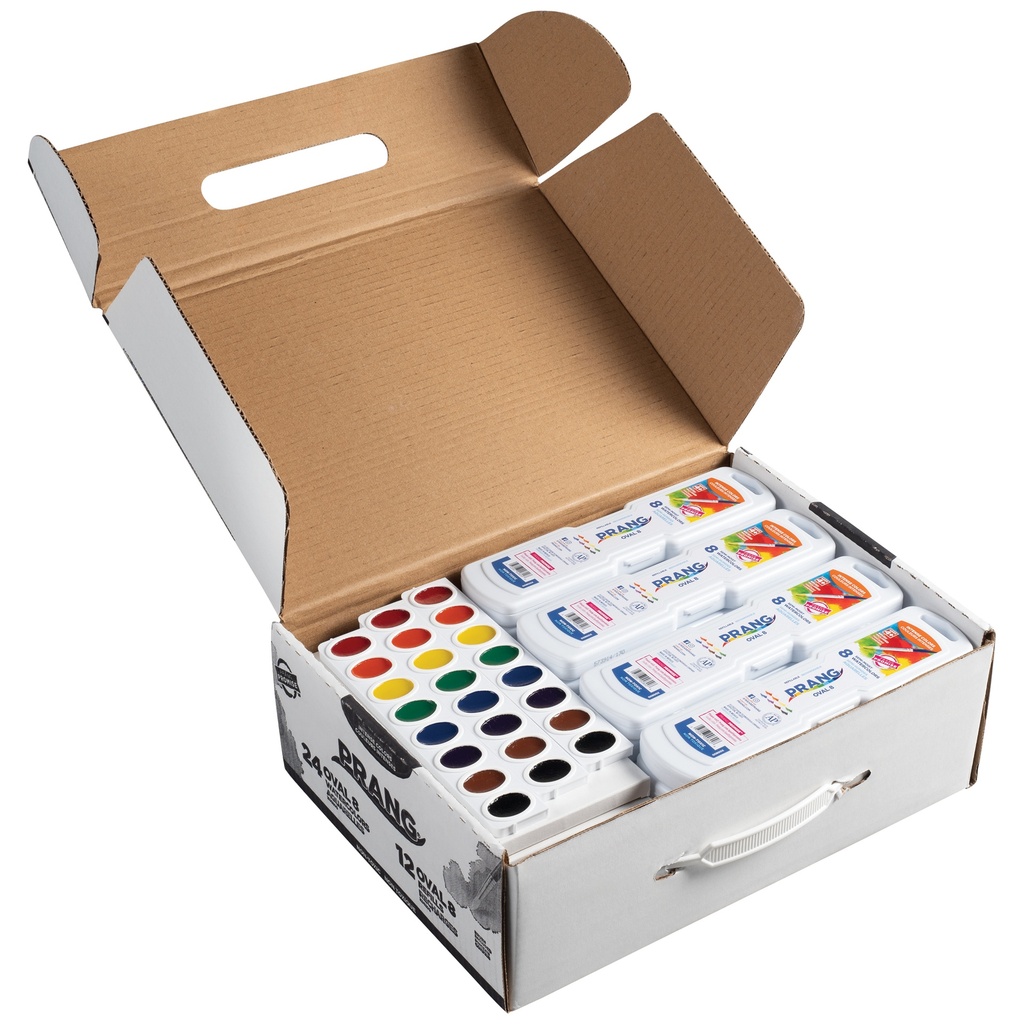 24ct Prang Semi Moist Watercolor Classroom Pack
DT08020
The preferred watercolors specified by schools and teachers across America. Semi-moist watercolor formula and choice pigments blended with specially formulated binders and dispersing agents has kept Prang® watercolors a leader in the art world. Each has a white mixing box. Each set includes a No. 9 wood-handled natural hair paintbrush. AP certified non-toxic. Made in the U. S. A.
Prang® Oval Watercolor Master Pack includes 24 sets of classic colors and 12 refill strips.
Manufactured by Dixon.