Art projects are a great way to entertain your child, and can easily be connected to other subjects or lessons. Children will create two animals in a collage. The animals are the same except that one is made from cut paper and the other is made from torn paper.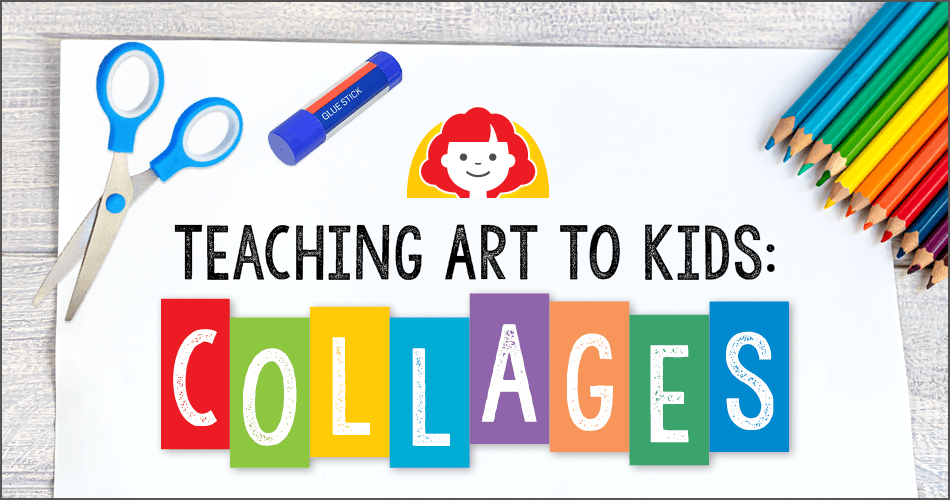 This art collage project is paired with the short story "Alexander and the Wind-Up Mouse," by Leo Lionni, which can be found online in print, e-book, or read-along versions.
For this project you will need:
Newsprint or other drawing paper
White construction paper 12 x 18 inches
Construction paper scraps in assorted colors
Wrapping paper or paper bags
Crayons, markers, or felt-tip pens
Scissors
White glue
"Alexander the Wind-Up Mouse" by Leo Lionni
Read the story "Alexander the Wind-Up Mouse." You can expand on the reading portion of this activity by asking your child questions about the story, discussing the plot, etc. For example:
How do you think Alex felt when Willy came into the picture?
Why did Alex want to be the wind-up mouse?
Why did he change his mind?
Directions:
Read the story. The fable serves as an example between cut versus torn-paper art. In the story, the real mouse is the torn-paper version, whereas the mechanical mouse is the cut-paper.
Explain that you will be making a collage and provide your child with the materials. Have him or her pick out an animal for the project, such as a dog, bird, cat, etc.
Have your child draw the animal on the newsprint or drawing paper. Encourage your child to use basic shapes for the animal's body parts.
Cut out the body parts and trace them onto construction paper. Trace each part twice.
Cut out one of the construction paper bodies and glue it onto the traced shape. Tear the other construction paper body out and glue it to the other traced shape.
Notice the difference between the cut and tear animals.
You can now create a background for your animals; for example: a tree for two birds, a field for two horses, etc. Use construction paper, markers, etc. to create the background!
Download your free project here.


Ask your child to:
Notice the difference between the two animal designs.
Tell you which one looks more realistic.
Tell you which one was easier to make.
Read the story again, if necessary, or act out the story with your two animals.
About the Author: Christine Wooler has experience working with children as a youth soccer coach and summer camp counselor. She is currently studying English Literature and journalism in college. She enjoys exploring educational topics that help students have fun while learning.