Every successful crafting project begins with the right supplies! Luckily, we're here to help you stock your craft closet with the absolute essentials, including what to splurge on and what to buy off-brand. Be ready with the right tools when the crafting whim strikes, with the following must-have materials (P.S. – you're gonna' need these come Easter craft time!):
1. Scratch Paper – If your kids are just looking to scribble or draw, give your single-sided junk mail or home printer mistakes a second life as scratch paper.
2. Construction Paper – A crafting staple, you'll want to stock a variety of colors and sizes – and save the cut-off scraps for future projects. Click image for step-by-step on how to make this adorable Easter pop-up card.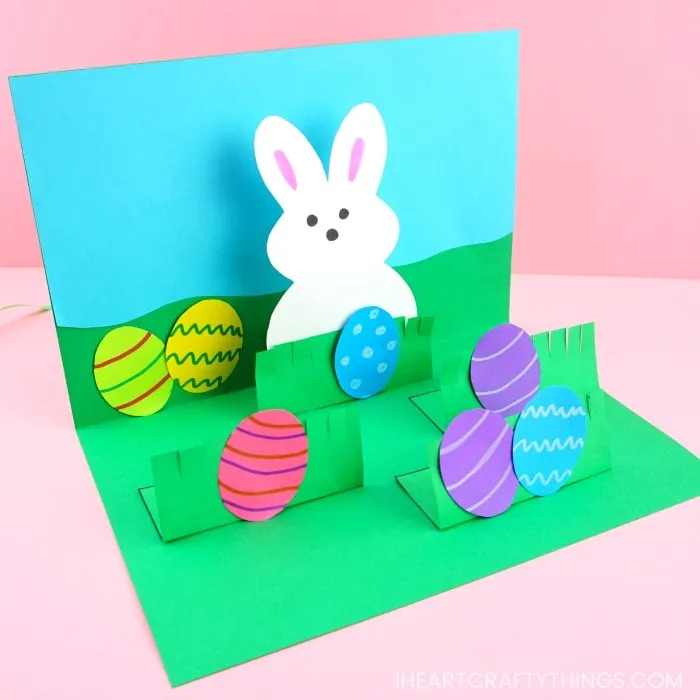 3. Card Stock – Heavier card stock paper is perfect for making stick puppets and other sturdy crafts. Go for matte versus gloss, as markers smear on glossy surfaces.
4. Foam Sheets – Soft and squishy, use cut-out foam shapes to give your 2-D projects some dimension, attach them to magnet packs, or hang them from homemade mobiles.
5. Crayons – The cornerstone of every craft closet! Keep your broken bits to melt into multi-colored circle crayons in a muffin tin – just follow these instructions from our friends at MakeandTakes.com!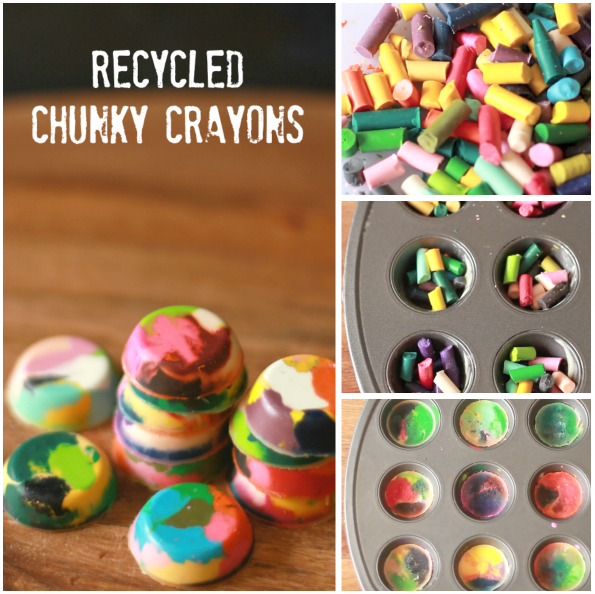 6. Markers – If you can count on your kids to recap the markers, this is one place you might want to splurge, as cheap markers can run out of ink quickly and often leave uneven strokes. Crayola Ultra Clean Washable Broad Line Markers are a great choice for younger kids.
7. Kid-Safe Scissors – Another splurge item, higher-quality scissors will open and close smoothly and easily and fit little fingers without pinching.
8. Craft Sticks – Purchase a pack or save your Popsicle sticks – these are great for spreading glue and perfect for supporting puppets and making DIY picture frames.
9. Acrylic Paint – Acrylics work well on paper, wood, and canvas, and can be thinned with water if need be. Make sure to purchase a non-toxic paint that complies with U.S. government safety standard ASTM D-4236.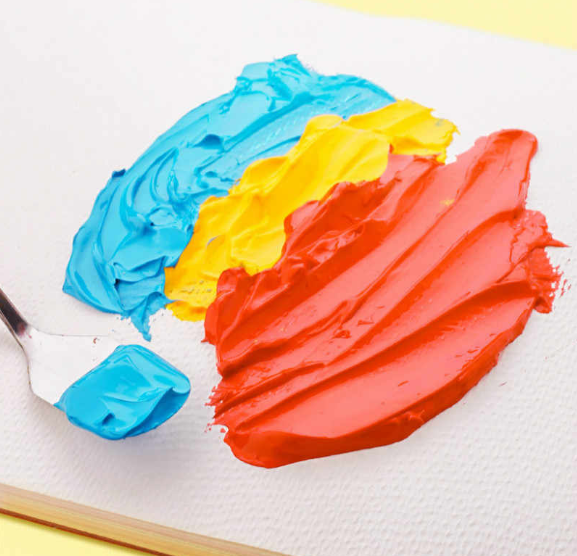 10. Canvases – It's easier to paint a sturdy surface – and feels more professional – but you don't have to buy fancy canvases for your kids' creations – the Dollar Store stocks various shapes and sizes.
11. Glue – You'll want to stock both a squeeze bottle of glue (wipe that cap before you twist it shut!) and glue sticks.
12. Glitter – Crafty moms are torn on the topic of glitter. If you can handle the mess, your kids will love this easy way to add sparkle to their artwork. If you want to be earth-friendly, try biodegradable glitter!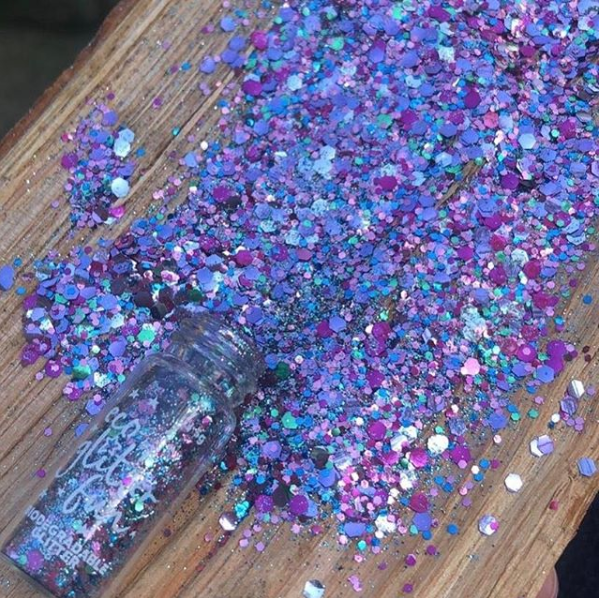 13. Quick Dry Clay – Sculpting with kids can be so much fun – and a great tactile experience! Quick-dry clay allows kids to keep their creations – and paint them when they're dry.
14. Playfoam® - For non-permanent masterpieces, Playfoam is the perfect choice. Unlike dough, this squishy, squashy sculpting substance holds its shape, but never dries out, so you never have to replace it!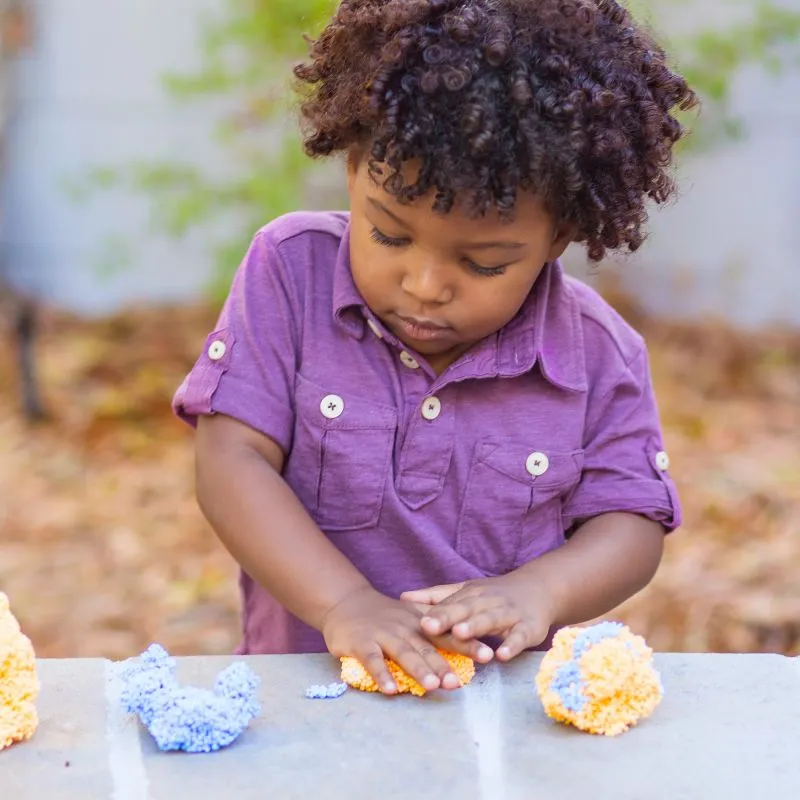 15. Washi Tape – Available in a huge variety of colors and patterns, the decorative tape is an easy way to add embellishments to a project without using glue.
16. Ribbon – Save those last pieces of holiday ribbon – they're perfect for weaving crafts, garlands, magic wands, and so much more.
17. Yarn – See some yarn in the sale bin? Grab it! Your kids can use it to add "hair" to their puppets and drawings of people, manes, and tales to horses… you get the idea.
18. Beads – Plastic beads are perfect for stringing, gluing, or even melting into suncatchers (break out your muffin tins and follow these instructions from HappinessIsHomemade.net)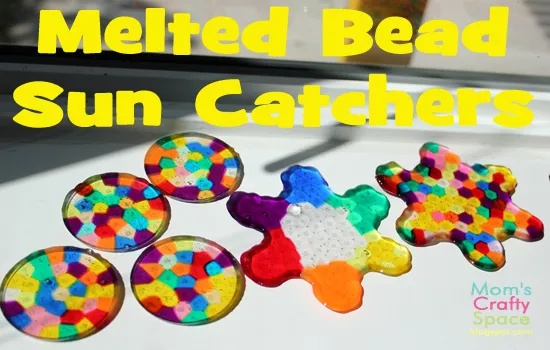 19. Pipe Cleaners – String them with beads, use them to make butterflies, or add them as antennae to your kiddo's crazy creatures.
20. Pompoms – These floof balls are perfect for making everything from caterpillars to gumball machines. Just make sure you've got enough glue and are sticking them to a heavier stock paper.
21. Stencils – Tracing and cutting around stencils are great ways to exercise those fine motor skills, so stock up on different shapes as you see them on sale.
22. Cardboard Boxes – Save those delivery and shoeboxes – they're perfect for making dioramas. (Pizza boxes also make great easels – check out this simple how-to from Scholastic!)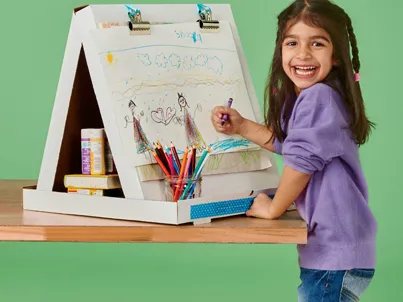 2​3. Cardboard Tubes – You can't have too many of these – for real. Save your TP and paper towel tubes and turn them into everything from telescopes to 3-D self-portraits. Check out this cute little T.P. Easter Bunny activity!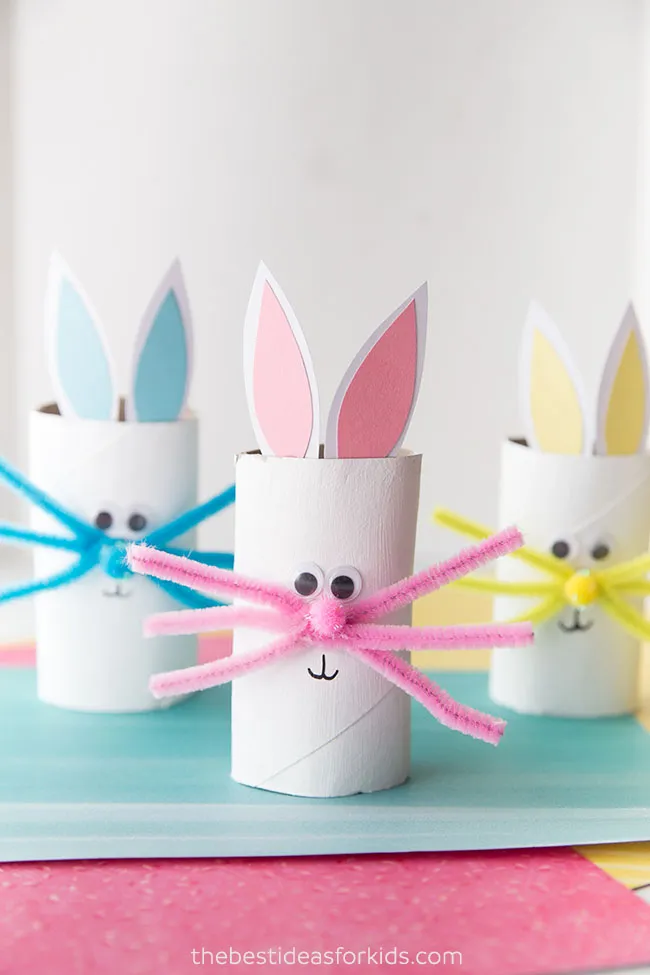 24. Egg Cartons – What do snails, jellyfish, spring chicks, turtles, and dragons have in common? They all started out as egg cartons – just snip, paint, and embellish!
25. Googly Eyes – As silly as they are, googly eyes bring every project to life.