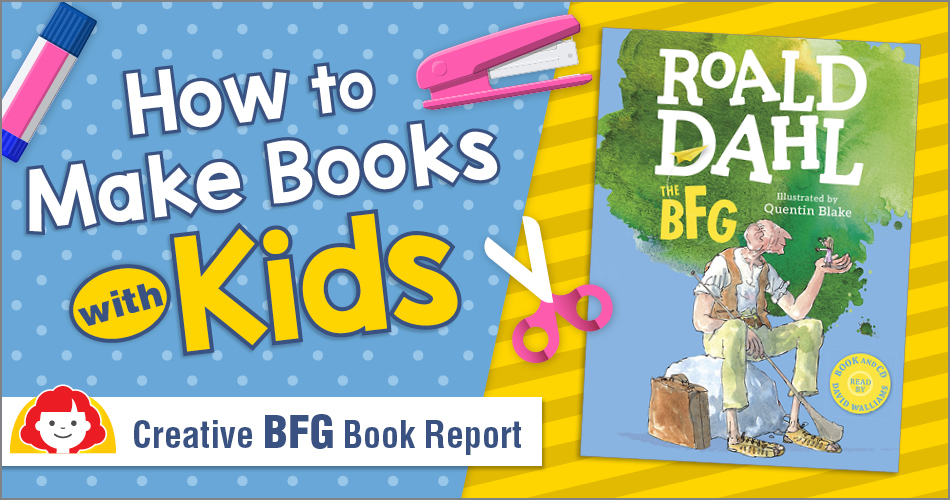 Whether you need an easy activity for the classroom or an at-home project for the weekend, making books with your child is the perfect choice! Children will absolutely love the opportunity to make their own book, especially after they're filled with inspiration and determination from all the great books they've read at school! Keep reading to find some great resources for this simple activity and a free download of "Read a Book – Make a Book" that's based on the popular kids' book, The BFG! 
The BFG was one of my favorite books as a kid, and still is so popular that it's one of the referenced titles in Read a Book – Make a Book! After students read the book, they'll get to engage in making their own pull-down giant book and other activities based on the book! For example, this unit also includes a poem, drawing instructions, and other small projects to do in the classroom or at home!
Download this free BFG book-making unit here.

Steps to Make a Simple Paper Book
Materials: white printer paper, construction paper, stapler or ribbon (for binding)
Fold a piece of construction paper in half, hamburger style.
Fold several pieces of printer paper the same way, sliding them inside your construction paper book cover.


Include as many as you want, but if it is too thick, your stapler might struggle with the binding.

Make sure all your pages are lined up.
For staple binding: Now staple the cover, as close to the left edge (or spine) as possible while still getting all your pages stapled.
For ribbon binding: Punch a hole in your cover and pages about an inch from the top and an inch from the bottom.
Thread a piece of narrow ribbon, yarn, or twine through the holes and tie it along the spine.
Let your child write!
Get creative with your DIY books and let your child's curiosity go wild. Children can write their own short stories, poems, or lists, or make it a picture book! Give your child writing prompts to get them started on his or her new creation!
Making your own book is a simple project, easy for large classrooms of students and your children at home! Challenge your children to read more and then have them write their very own stories in their very own books! Start a library of DIY stories and books.
---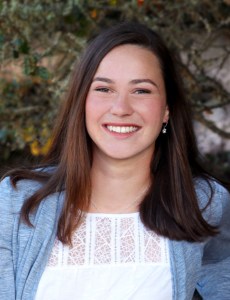 About the Author
Christine Wooler has experience working with children as a youth soccer coach and summer camp counselor. She is currently studying English Literature and journalism in college. She enjoys exploring educational topics that help students have fun while learning.