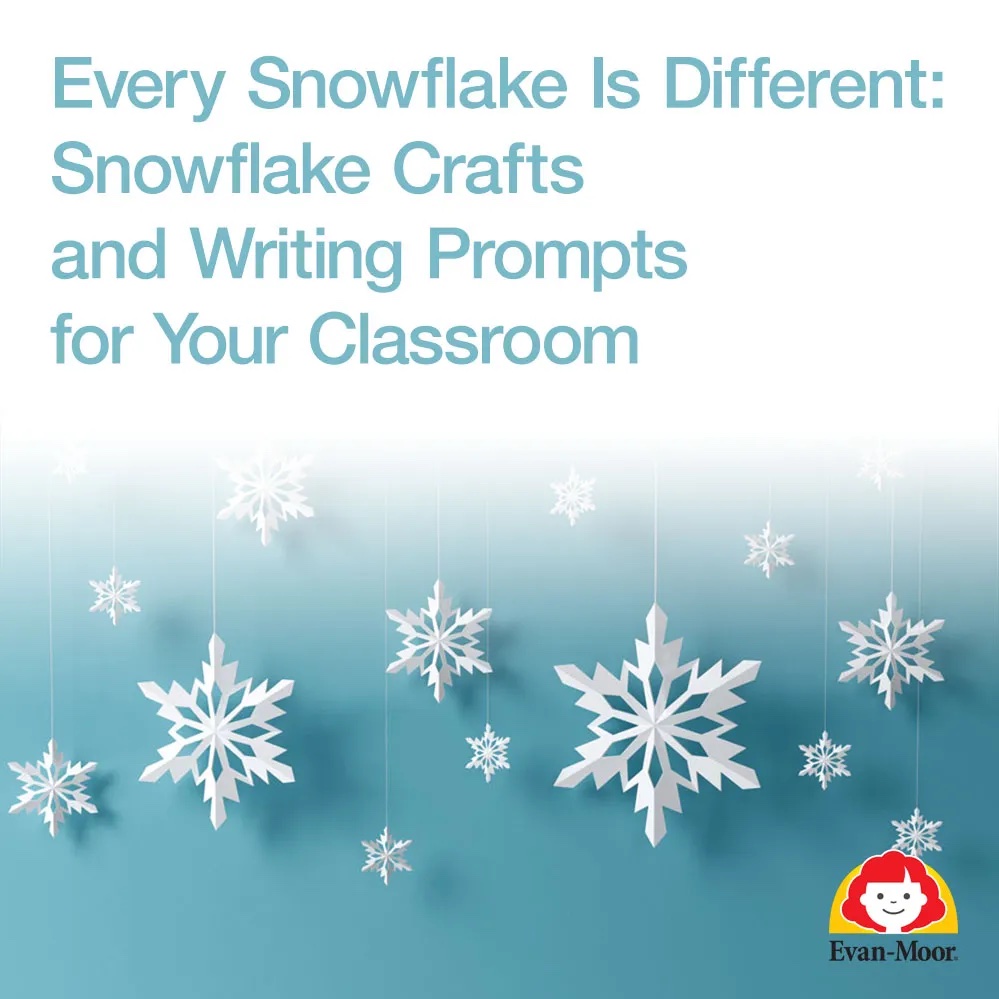 Inspire creative writing in your classroom this month with paper snowflakes, lovable snowmen and winter writing prompts!
What is a winter wonderland without snowflakes? Turn your classroom into a beautiful paper blizzard with a fun and easy snowflake project for your students. All it requires is paper, scissors, and a little creativity. While making snowflakes can be simple enough, add a short writing prompt to encourage thinking. Let's start with the snowflakes!
Snowflake Paper Craft Activity
How to make a snowflake with a circle:
Start by cutting out a circle in your paper.
Fold your circle into a semicircle with the curved edge facing you.
Fold the left side over onto the right, forming a cone-looking paper.
Cut out pieces from the outside of the paper. Be careful not to cut all the way through. You can also punch holes in your paper with a hole puncher.
Unfold and behold your snowflake.
How to make a snowflake with a square:
Start by cutting out a square with your paper, with the pointed side facing you, like a diamond.
Fold the left point over to the right.
Fold the bottom point to the top.
Cut away from the edges. Be careful not to cut all the way through the paper.
Unfold and behold your snowflake.
See this page for picture instruction.
Snowflake-inspired Creative Writing Prompts
Now that your classroom is decorated with beautiful paper snowflakes, ask your students to look around at the designs. Ask them what they notice when they compare the snowflakes. Hopefully, with maybe a little hinting, they'll notice that no two snowflakes are exactly the same. There is an estimated 1 in a million trillion chance of finding twin snowflakes.
Suggested writing prompts:
Like a snowflake, how are you different than those around you?
What makes you a special snowflake?
If you were a snowflake, where would you want to fall?

Snowman Bulletin Board
Download this snowman bulletin board and make your classroom transformation complete. Option: add students' paper snowflakes and creative writing samples.
Winter brings the perfect opportunity for your students to express their creativity in beautifying the classroom with decorations. It also allows for a chance for kids to embrace that everybody is different in their talents, looks, and personalities.

---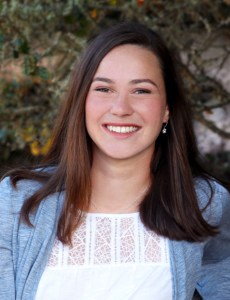 About the Author
Christine Wooler has experience working with children as a youth soccer coach and summer camp counselor. She is currently studying English Literature and journalism in college. She enjoys exploring educational topics that help students have fun while learning.