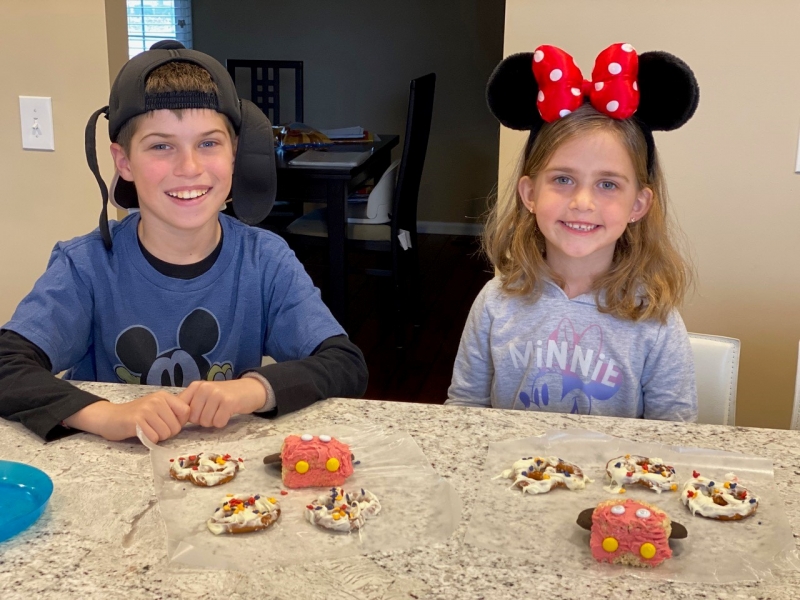 As we continue working and learning from home, it can be easy to fall into a rut. While sticking to a predictable schedule is key to maintaining a sense of calm and well-being during all of this upheaval, there's also something to be said for shaking things up once in a while. That's why our team here at Learning Resources is trying something a little different this week: thanks to the creative folks in our HR department, we'll be participating in an At-Home Spirit Week as a way to build our community and bring a little levity to our days.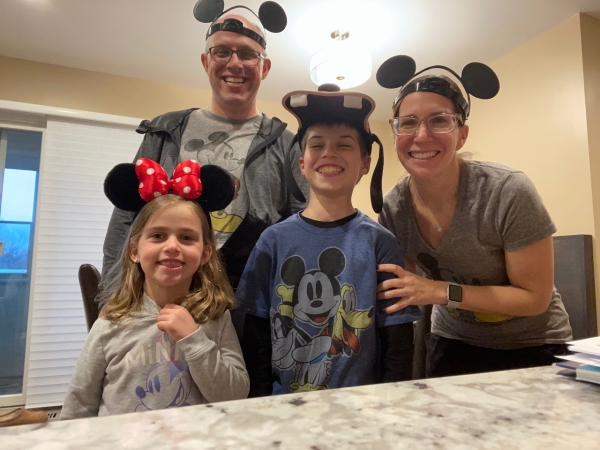 Want to plan an At-Home Spirit Week of your own? Here are a few tips:

Pick Your Themes
As you can tell from the schedule above, the heart of any At-Home Spirit Week lies in its fun daily themes. A good theme will be easy to execute, familiar enough to inspire creativity and reflect your family's personality, and versatile enough to support multiple activities. We recommend having each member of your family pick at least one theme per week, though you can certainly plan a schedule on your own to play up the element of surprise. While every family's spirit week themes will be different, here are a few possible theme ideas to get you started:
Opposite Day
Sports Day
School Spirit Day
Cartoon Day
International Day
Arts & Crafts Day
Hero Day
Fantasy Day
Dress-Up Day
Time Travel Day
Backyard Adventure Day
Every Holiday At Once Day
Plan Your Activities
Once you've picked your themes, it's time to come up with a few fun activities for the morning, afternoon, and evening. In the interests of keeping your spirit week manageable, we recommend mostly fun, simple-to-execute activities, with more complex plans sprinkled throughout the week.
Here are some sample breakdowns of days based on the suggestions above:

Sports Day:
In the morning, start off with everyone getting dressed in their favorite team apparel for breakfast. In the afternoon, take a quick break from work and study for a quick round of catch or basketball outside. In the evening, end with a ballpark-inspired dinner menu or a simple rewatching of your favorite game. 
Every Holiday At Once Day:
In the morning, have everyone share their favorite holiday memories over breakfast. In the afternoon, recreate a favorite holiday activity: dye some Easter eggs, dress up in an old Halloween costume, or make a Thanksgiving hand turkey! In the evening, end with a dinner menu inspired by your favorite holiday foods or a family screening of your favorite Halloween or Christmas movie. 
Make Use of What You Have:
Your spirit week themes should be simple enough to execute without additional stress or huge investments. With that in mind, try to incorporate the stuff you already have around the house in new or unexpected ways. From opening up a box of old clothes for Dress-Up Day to finally putting your craft supplies to use for Arts & Crafts Day, your spirit week may give you the opportunity to reconnect with activities or items that you might've forgotten about. 
Play as a Family:
The best part of any At-Home Spirit Week is getting the chance to have fun and be creative as a family. For a look at how these spirit weeks bring families together, check out a first-hand account from our friends Scott and Jorie Goldberg:

As Week 2 of self-isolation came to an end, each day was feeling a bit similar to the next; it got to the point where the kids (and us included) were forgetting what day it was. We knew we wanted to spice things up a bit, and quickly brainstormed a few ideas that would put a smile on everyone's faces. We decided that the four of us were going to take turns picking a theme for each day. The themes could either be based on what we were eating that day OR what you wanted to wear that day.


Monday: I got to pick Monday. I knew we were having steak for dinner; to the kids, that meant "fancy." When dinner came around, we dressed up; the guys put on button-down shirts, the girls wore a dress or skirt, and we had a fancy night out right in our own dining room.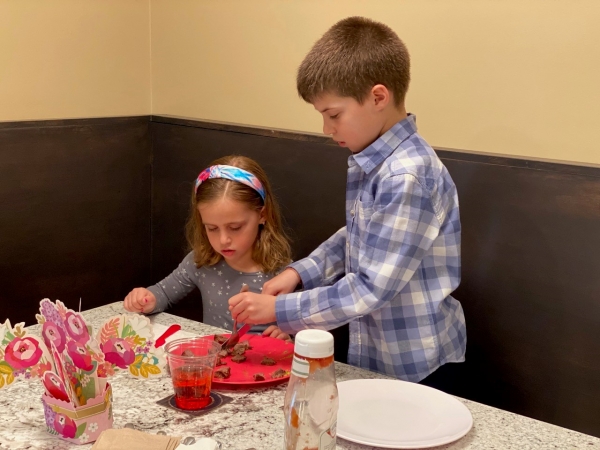 Tuesday: Tuesday was mom's night; in honor of Taco Tuesday, she chose Tropical night. In addition to the tacos, we also dressed for a vacation on a tropical beach; from Brady going shirtless with his bathing suit to me wearing a tropical shirt and to mom wearing her poncho, we each added our own interpretation to the night.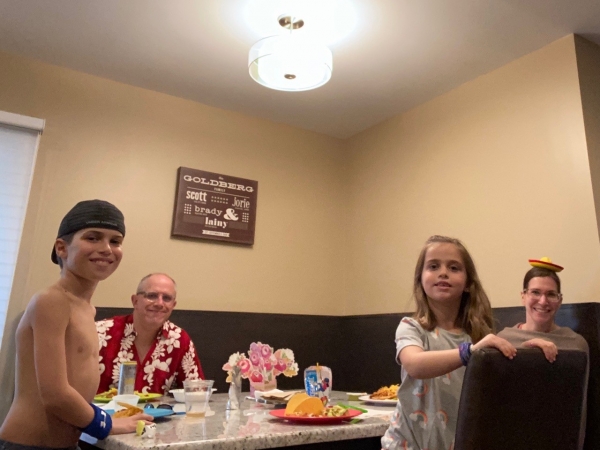 Wednesday: On Wednesday, Brady chose the Cubs as his theme. That meant the kids were dressed in Cubs gear from head to toe… literally. We added to the ballpark atmosphere by making hot dogs for lunch just like the ones we'd have at Wrigley Field.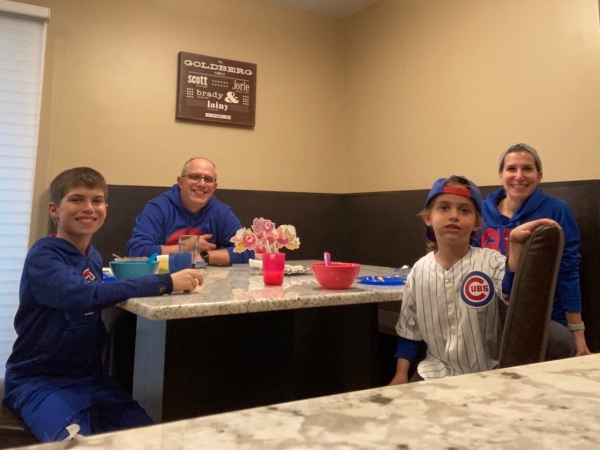 Thursday: Thursday was Lainy's choice, so it was all Disney, all the time. We got in the spirit throughout the day, from eating Mickey-themed snacks to wearing our favorite Disney attire (note: we kept the Pluto hat and Minnie ears on throughout the day).
After a successful first try, we're thinking about doing another theme week. Who knows what next week will bring!
Authors: Tyler Clark & Scott Goldberg