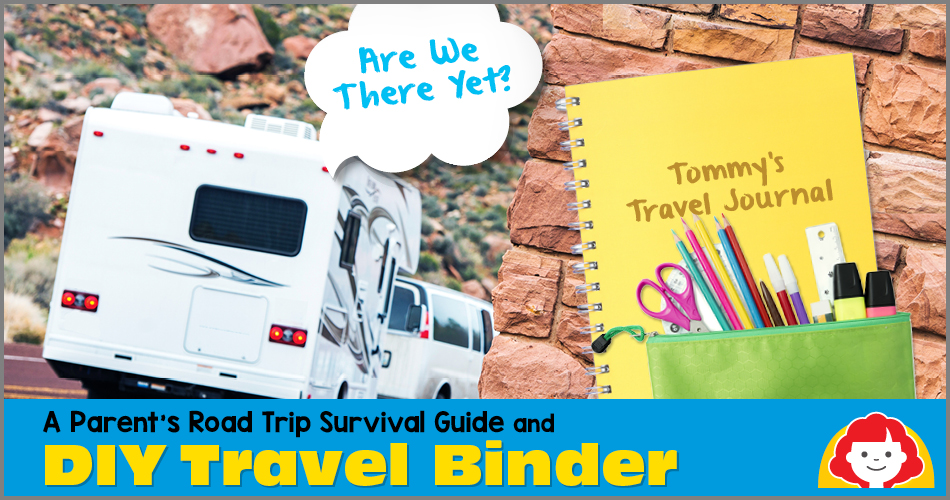 Summer break is here, and for some families, that means ROAD TRIP!
Whether you are planning a weekend getaway or a week-long excursion, anyone traveling with kids knows how important it is to have travel activities at the ready.
After a couple of hours of traveling, keeping your kids entertained can become difficult. Tablets, hand-held games, and music can start to lose their appeal, and sometimes it's fun to give your kids other things to do. Especially if those things can help sharpen your children's skills during the summer break.
A great recommendation to avoid road trip boredom is to start a travel binder before you leave for your trip. This is such an easy way to keep all your travel activities organized and portable.
Having your children work on simple educational travel activities in the car (or even on a plane) is a great way to engage your children in exploring the world.
Travel Binder for Kids
What you'll need:
A simple 3-ring binder with paper
page protectors
3-ring pencil pouch (fill with dry-erase markers, pencils, markers)
printable activities (see below!)
other small books and items that travel well (blocks, sticker books, reading books, color books, etc.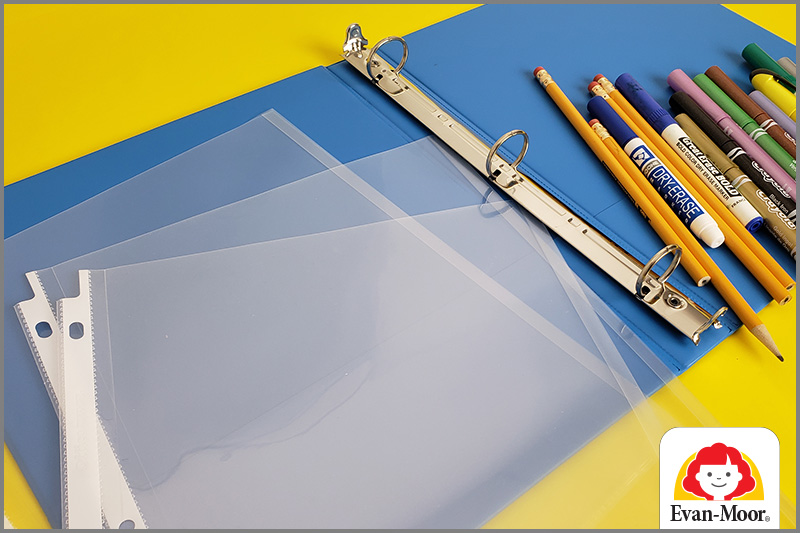 Reading and Writing Activities for a Travel Binder
Create your own travel journal by designating part of the travel binder for writing (or purchase a journal). If you are creating your own, one fun idea is to ask your children to think about the entire trip, from packing to unpacking.
Sample writing prompts for travel journals:
Getting Ready – Ask them to write about what they are excited about, what they want to pack, what they already know about where they are going, how they are getting there, and where they are staying.
Daily Journal – Another idea is to mirror your plans in pre-set daily journal activities. If you have already planned sightseeing adventures, you can incorporate them in the daily journals by adding photos to see what they remember or learned. It can also be fun to ask them how they felt about the day, what they thought about during the day, and what their favorite food was.
Returning Home – While in transit, you can have them think about what they are excited to go home to and what they will miss the most from the trip. Ask them what their favorite thing was, and if they were to ever go back, what they would want to do.


Activity Books for Reading and Writing Skills
Fun activity books can keep kids entertained while also practicing some basic skills. Tear out pages and add them to the travel binder for fun activities to do on the road.
Skill Sharpeners: Reading activity books by Evan-Moor offer a variety of fiction and nonfiction stories with activities to practice reading comprehension.

Skill Sharpeners: Spell and Write

 series provides grade-specific practice to keep help your children's written language skills sharp. The lower grade levels focus on developing reading readiness and motor skills, while older grades practice vocabulary and grammar rules.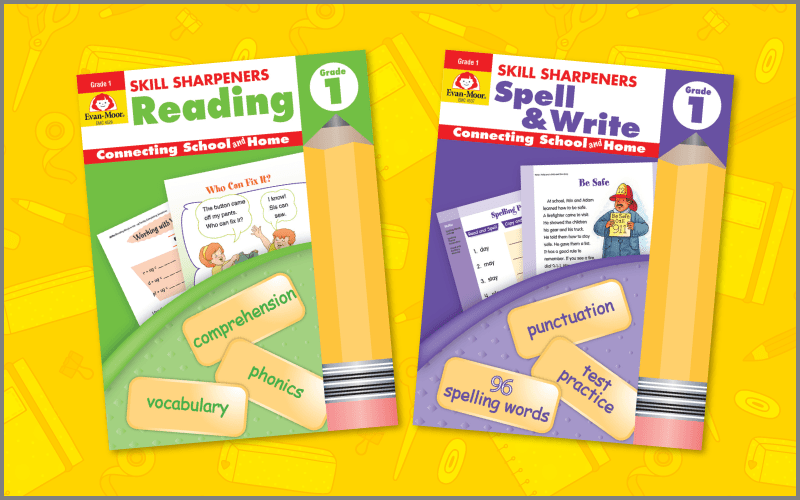 Geography Activities for Travel Binders
Color a Map:

 An easy way for children to learn about the physical spaces around them is to have them color a map of where you are going. Blank maps can easily be found online which you can print at home for free. You can help kids trace the route and identify major landforms and bodies of water, which allows them to learn basic map skills and geography concepts.
Travel Bingo is also a fun game that you can make ahead of time or buy online. Bingo cards can be filled with anything from landmarks you will see on the way to license plates, different types of automobiles, or even the different interstates.
Geography activity book: For a more structured activity, Evan-Moor offers a 

Skill Sharpeners: Geography

 series for grades PreK to 6. Take children on a tour of national parks, the Amazon rainforest, volcanoes, and more! Each geography topic includes nonfiction reading selections, vocabulary practice, writing prompts, and authentic activities that bring the concepts to life.
Download and print free sample activities from Skill Sharpeners Geography here: Download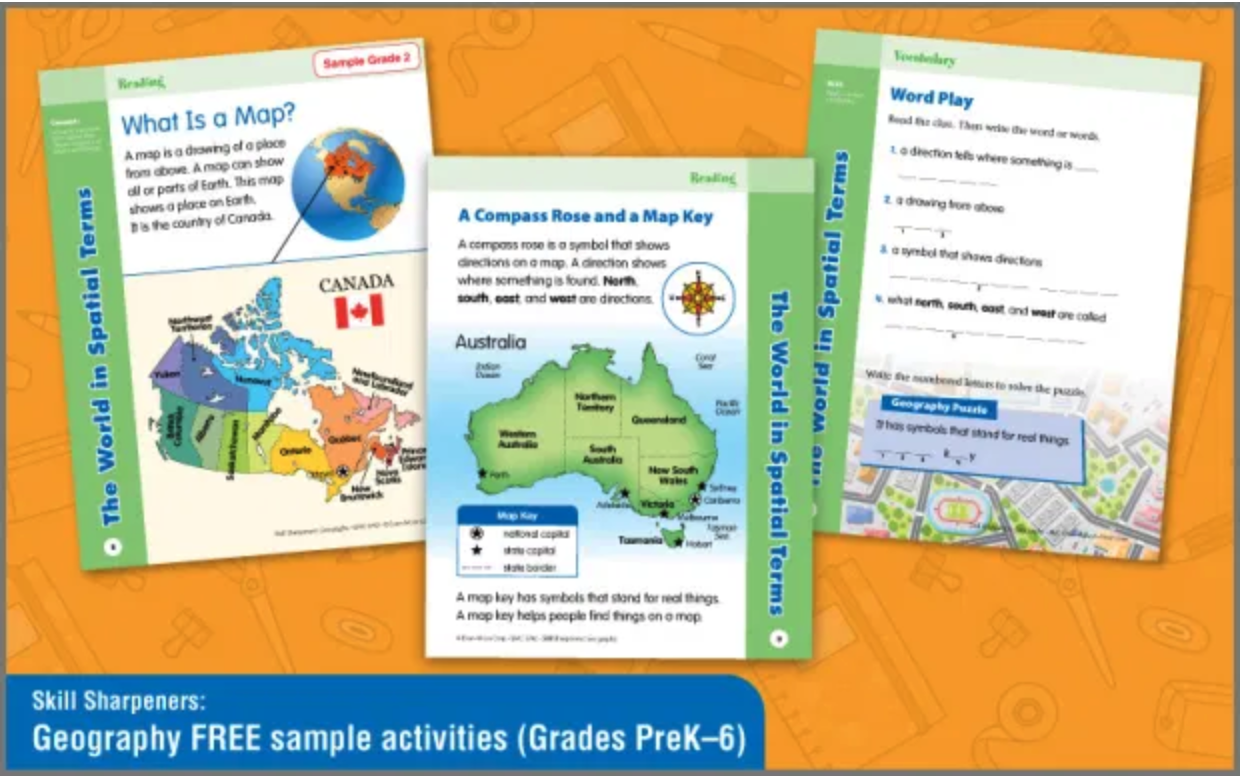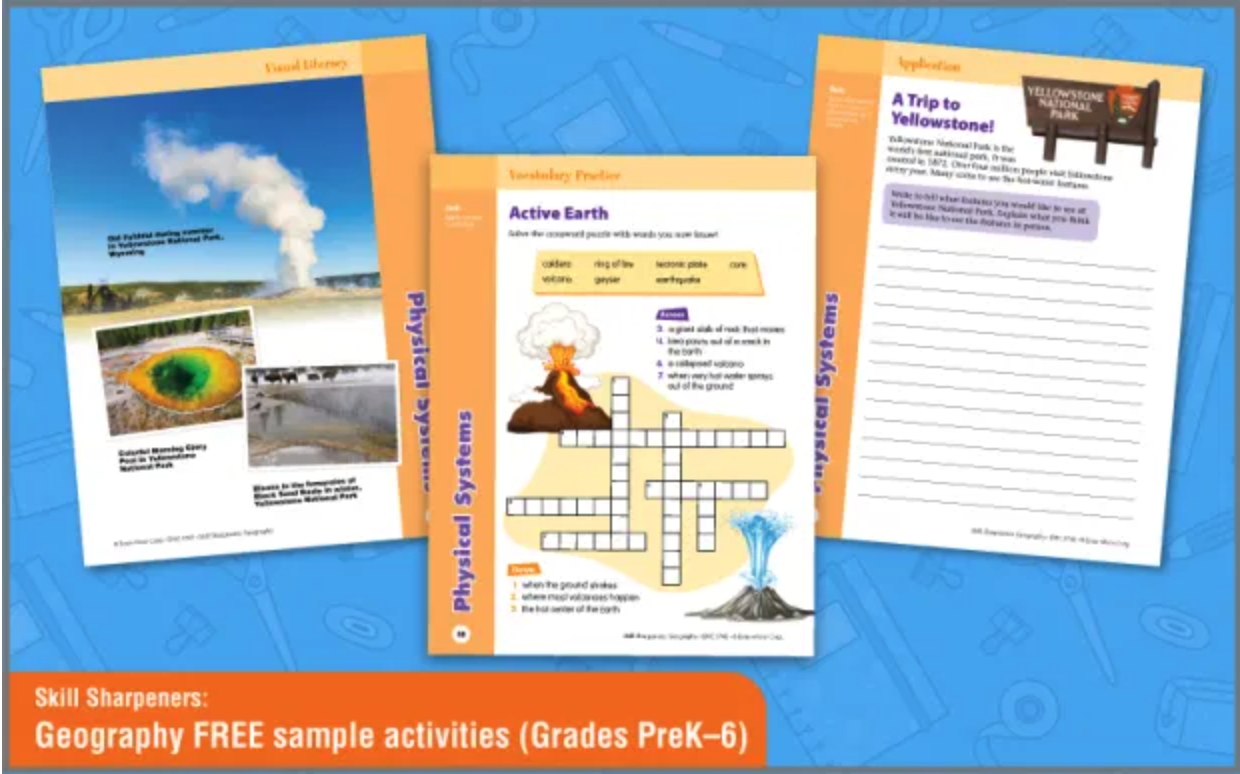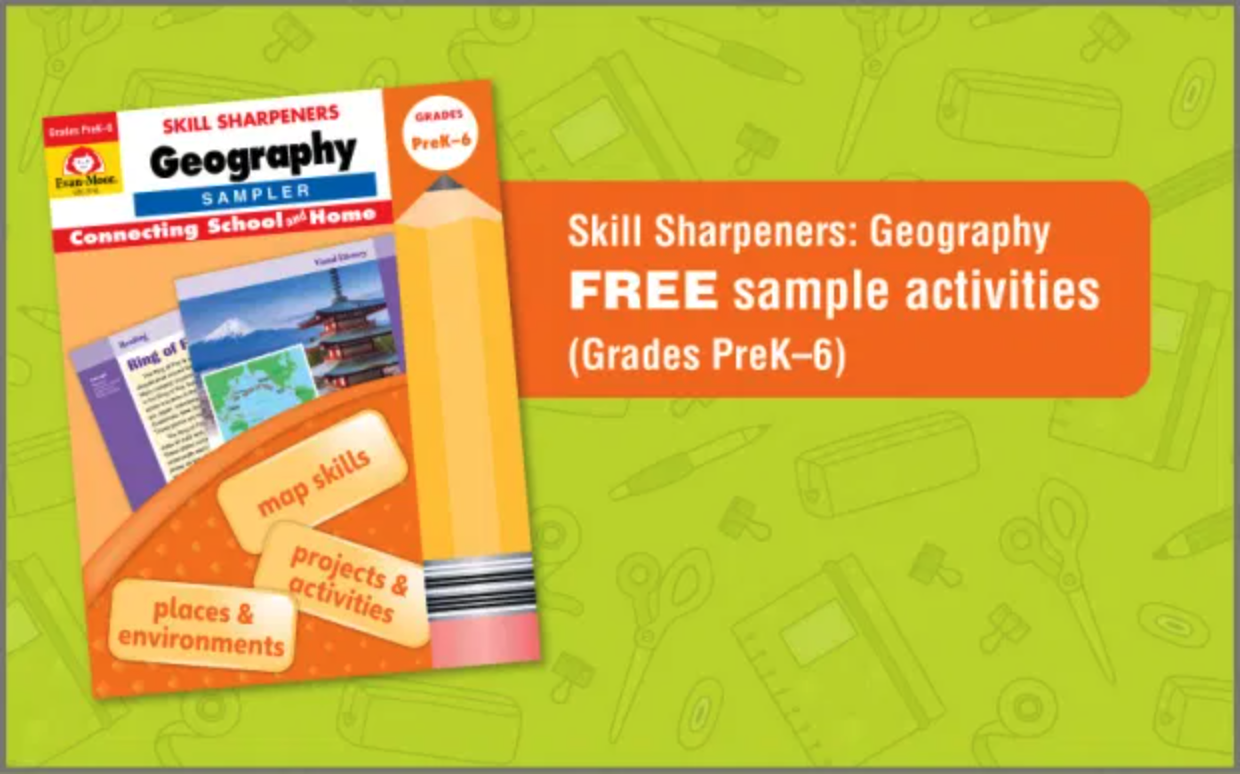 Math Activities for Travel Binders
Calculate Speed or Distance Traveled:

 Keep track of the driving speed and time spent driving, then calculate the total miles traveled. If you are flying, you can look up the miles between two airports and see the time spent flying on your plane ticket. With these data, you can calculate the speed of the airplane. It will also be fun to compare the airplane speed with the car speed.

Calculate Gas Mileage or Price:

 If you are driving, you can fill up your gas tank before you go, then track the miles. Ask kids to record the data and calculate the gas mileage. To track gas prices, have them write down the different prices so they can measure and track price changes depending on the area or type of gas.

Colorful Math Activities:

 Evan Moor's Skill Sharpeners: Math series is a perfect activity book to help your children master important skills in measurement, data, numbers, and computation that are needed to form a strong math foundation. There are easy practice pages with clearly identified skills and concepts so you can pull out the ones you think your children will benefit the most from.
Learning-based travel, like study abroad and other educational trips, has also been found to impact students' approach to learning by deepening their understanding of the world. In recent years, research has shown that traveling while young can be beneficial to a students' academic success. The best part is, parents can start as young as PreK because they can make any family trip into learning-based travel.
Hopefully, the travel binder works out for you and your children this summer, both in entertaining them and keeping them sharp for the fall. Just remember, if all else fails, give them a good snack!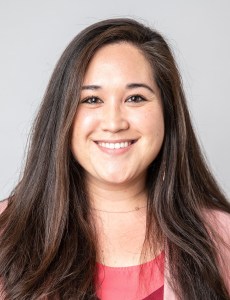 About The Author
Mineko Inouye currently works as the project lead for the Marketing and Communications department at CSU Long Beach. Before moving into Higher Ed, she worked as an afterschool teacher/site supervisor at an LA-based learning center. There she could see that students throughout LAUSD were learning at different paces based on their school, so she avidly used instructional workbooks like Evan-Moor's to help bridge the gaps between her students. She's thrilled to be assisting Evan-Moor's marketing communications team. She loves the company because they, like her, will always be passionate about helping students learn.