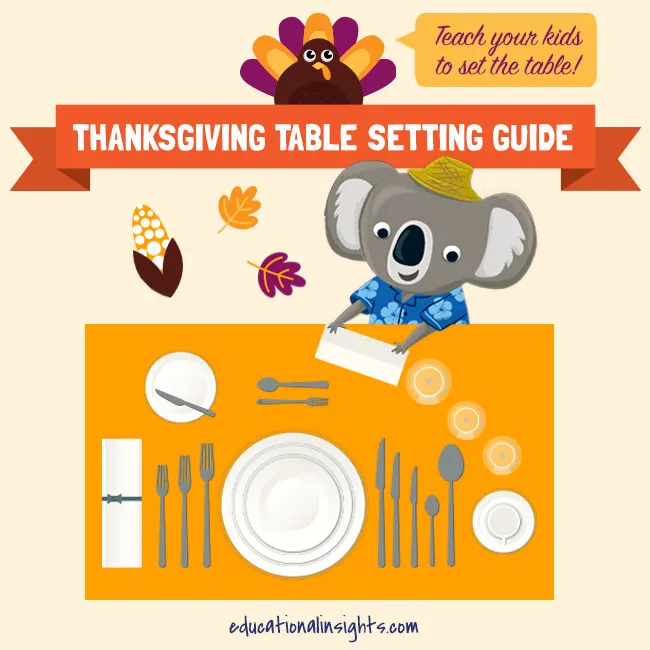 Between cooking and cleaning, airport pick-ups, and last-minute runs to the store, kids can get lost in the hustle and bustle of Thanksgiving Day! Since Thanksgiving is meant to celebrate family, friends, and all of the other people and things we're grateful for, we've pulled together some fun ways to involve kids in Thanksgiving prep! This Thanksgiving, let your kids: Help in the Kitchen! Holiday cooking can be more fun with kids! Pull a chair to the sink or counter and let your kids help prepare your Thanksgiving Day feast. Depending on their age, kids can:
Wash fruits and veggies in a colander
Snap the ends off of green beans
Peel potatoes and carrots
Mash potatoes
Roll out pie crust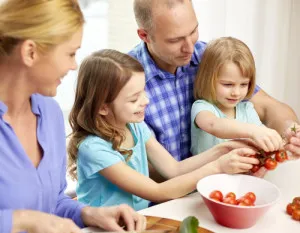 Decorate! Add a homemade touch to your turkey table with crafts your kids create. Set up a craft station (away from the kitchen!) and check out these Thanksgiving crafts for kids to make:
Glitter leaves table runner—Send the kids out to collect fall leaves of all sizes. Brush one side of a leaf with Elmer's glue and place it, glue side down, in a tray of glitter. Glue the leaves, glitter-side-up, to a festive, fall-colored ribbon and snake it across your Thanksgiving table.
Turkey place cards—Kids trace their hands on construction paper and decorate them like turkeys with markers, glue-on feathers, and googly eyes. Cut them out, write the name of someone attending your Thanksgiving meal in the center, and you've got the perfect place cards!
Paper bag Pilgrims centerpiece—Provide paper lunch bags, construction paper shapes (rectangles, squares, circles, triangles), glue, and markers—and let your kids decorate their bags like Pilgrims! (Don't forget the ubiquitous cockel hat!)
 Set the Table! While placing your best china may be a bit TOO MUCH responsibility, kids can:
Put napkins in napkin rings and set them on the table.
Place silverware with the help of this simple rhyme: The fork's all alone on the left side of the plate. The knife stops the spoon from meeting his date!
Place glasses and bread plates. Have your kids make the "okay" sign with both hands and show them that the left hand makes the letter "b", so the bread plate sits to the left of the dinner plate; the right hand makes the letter "d", so that's where the drinks go!

Entertain Younger Kids! Older kids crave responsibility—putting them in charge of your younger guests is a great way to make everyone happy. Set up a play area and let your big kids:
Play board games—Shop fun & educational games
Put on a puppet show – Big kids can direct a performance of the Thanksgiving story using the paper bag Pilgrims they've created or sock puppets.
Do your kids have any special jobs on Thanksgiving Day?